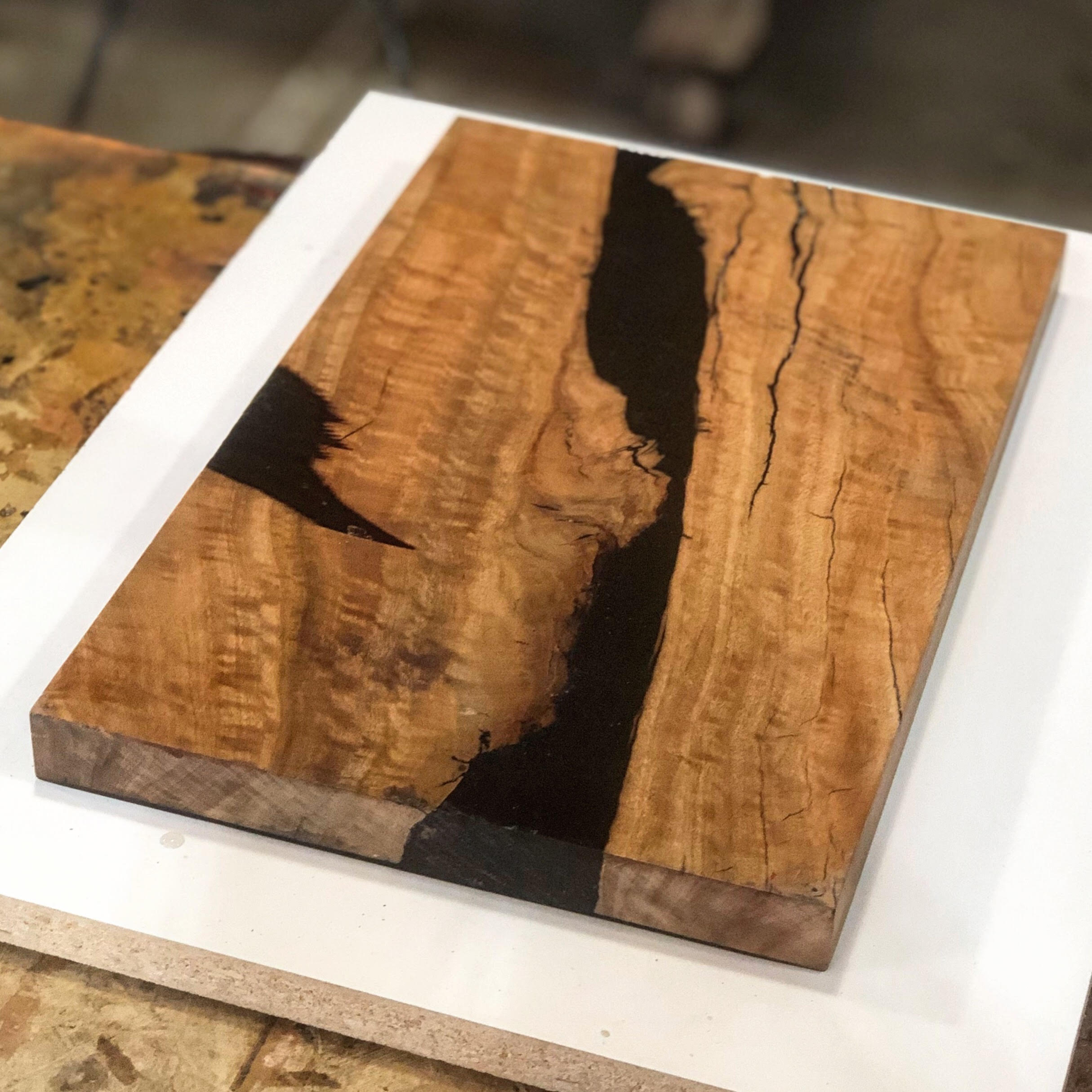 12 x 16 Epoxy Pour Class
Come join us for this two-part 3 hour class. You'll pick out your own wood, prepare your mold, prep and place wood pieces and pour epoxy. 9:30 - 12:30. Sat. Aug 17.
You'll then return on your own time (4-6 days later) to de-mold, sand and polish your piece.